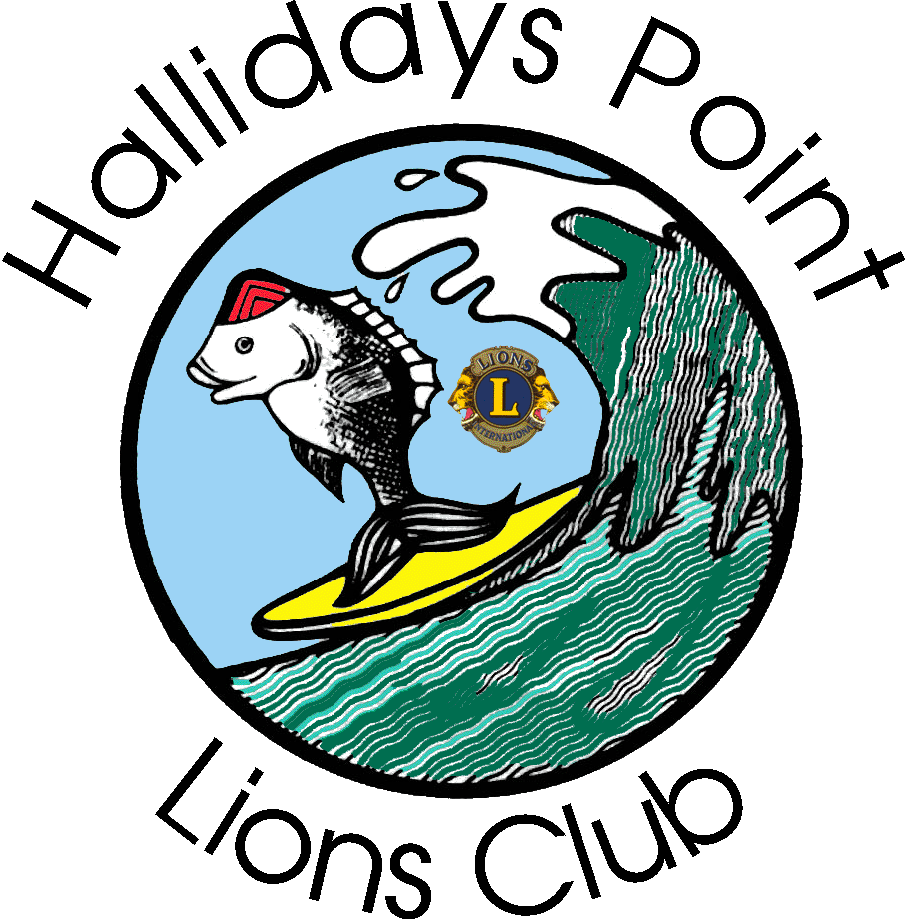 is published by The Lions Club of Hallidays Point as a service to our community.
Please send advertising and contributions to editor@hallidayspointnews.org
BEFORE the 15th of the month prior to the month of the publication
Editor and Advertising: TBA - with help from a lot of other people. Thanks.
Delivered by a number of very healthy people.
Contributions very much appreciated. Thanks Everyone!!
The opinions of contributors do not necessarily reflect those of The Lions Club of Hallidays Point or the editor.
The decision to include or exclude contributions is final. (and probably because of lack of space).
If you do not receive a copy of the newsletter each month, spare copies are left in the Library,
at Cellarbrations, Diamond Beach, LJ Hooker Real Estate, Andrews Gardner RE,
Hallidays Point Gourmet Butchery, Diamond Beach Vet, and at Foodworks.
People affected live on Old Soldiers Road , a small section of
Diamond Beach Road and Belgraiv Close and if you don't have a letter box.
If you would like to deliver to these areas, please let us know.
YOU WILL NOT RECEIVE A COPY IN YOUR PO BOX IF YOU'VE STIPULATED
"NO UNSOLICITED MAIL"
editor@hallidayspointnews.org Vaughn Parker: 0418 969 823