Hallidays Point Library News
New magazine titles available
You can now borrow the following magazines from the library:- Australian Yoga Journal, Backyard & Garden Design Ideas, World of Knowledge, Wartime, and History. Check out the other 45 magazine titles we have available at Hallidays Point Library. And there are many more magazines within Greater Taree City Libraries that we can request for you.
eBooks are now available through our library catalogue!
For those who have been enquiring about borrowing ebooks go to: www.gtcc.nsw.gov.au, then from the Popular Links section, select Library Catalogue, then select eBooks. Click on Getting Started.
Please note: KINDLE does not allow borrowing of ebooks from any public library in Australia.
School Holiday Program Popular
​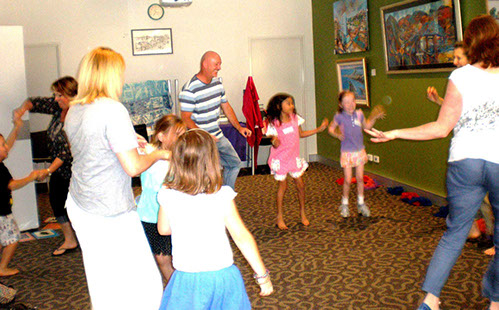 We had a very successful holiday program for children with most activities fully booked. Parents and grandparents of children doing the creative dance session were treated to a great performance at the end. They were also encouraged to join in the final performance!! See the photo! Kids Bingo, Holiday Chef, a movie screening and the Science on the Move workshop were all very well attended and the enthusiastic participation and feedback was highly encouraging. If you have any ideas for future holiday activities, please talk to Di at the library. The Greater Taree City Libraries Facebook page has lots of photos of activities held at Hallidays Point Library. You can find us on Facebook under Greater Taree City Libraries.
Exhibition in the Library Gallery
Wander in and enjoy "A Splash of Colour", the new exhibition by artist Keir Jamieson. This exhibition will be on display until early December.
Free Wi-Fi Available
A reminder that the Library is a wireless hotspot. Three hours free access per day, no password needed! Come in and enjoy air-conditioned comfort while you use your own device, or use our internet computers.
Free Scanning and Emailing of documents
Did you know that you can scan and email a document to any email address, even if you don't have your own email account? This service at the Library is becoming very popular as more and more companies provide an email option for you to send them documents.
See you soon at the Library – right next door to
the Hallidays Point Post Office.
Mon – Fri 10am – 5pm, Sat 10am – 12 Noon.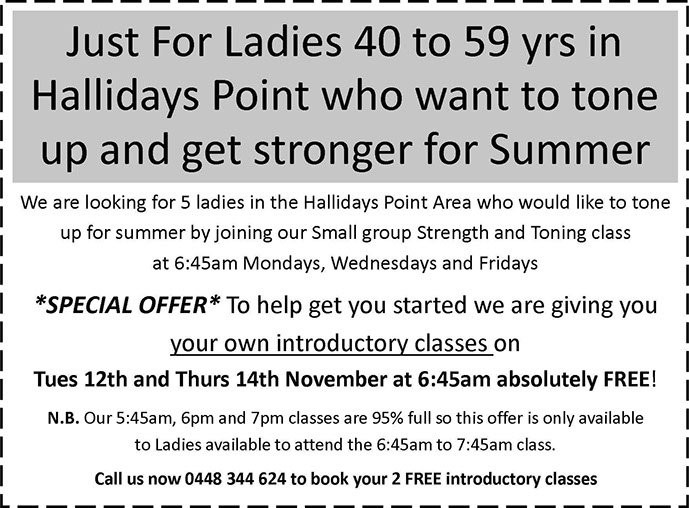 Hallidays Point Combined Probus Club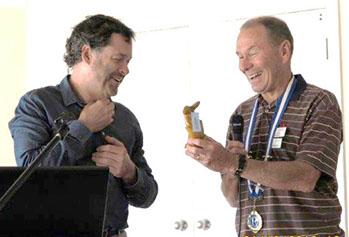 Dr Bruce White joined an exclusive group when he was presented with a carved wooden dolphin at the Club's October meeting. These dolphins, created by Probian Win Trappitt, are only given to Guest Speakers. There is no other way of obtaining one. Bruce spoke about the latest techniques in hip and knee replacement surgery - his specialist field – and pointed out that an arthroscopy is not a cure for arthritis in the knee.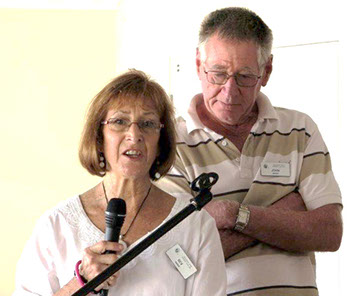 The ten-minute speakers were Probians, John and Bev Baker, who talked about Blaze-Aid and their recent experience as Blaze-Aid volunteers in Mulgowie in the Lockyer Valley in Queensland.
Pauline Goodwin of Halliday Shores was welcomed to the Club as its newest member.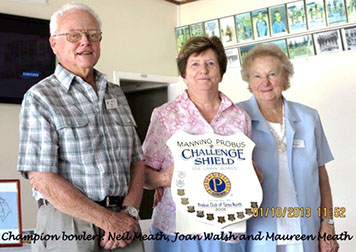 Congratulations were extended to the Club's team of lawn bowlers – Neil Meath, Joan Walsh and Maureen Meath – for their success in regaining the Probus District Challenge Bowls Shield for the Hallidays Point Club.
Members were reminded that the November meeting will be held on the second Tuesday of the month -12th – instead of the usual first Tuesday of the month.